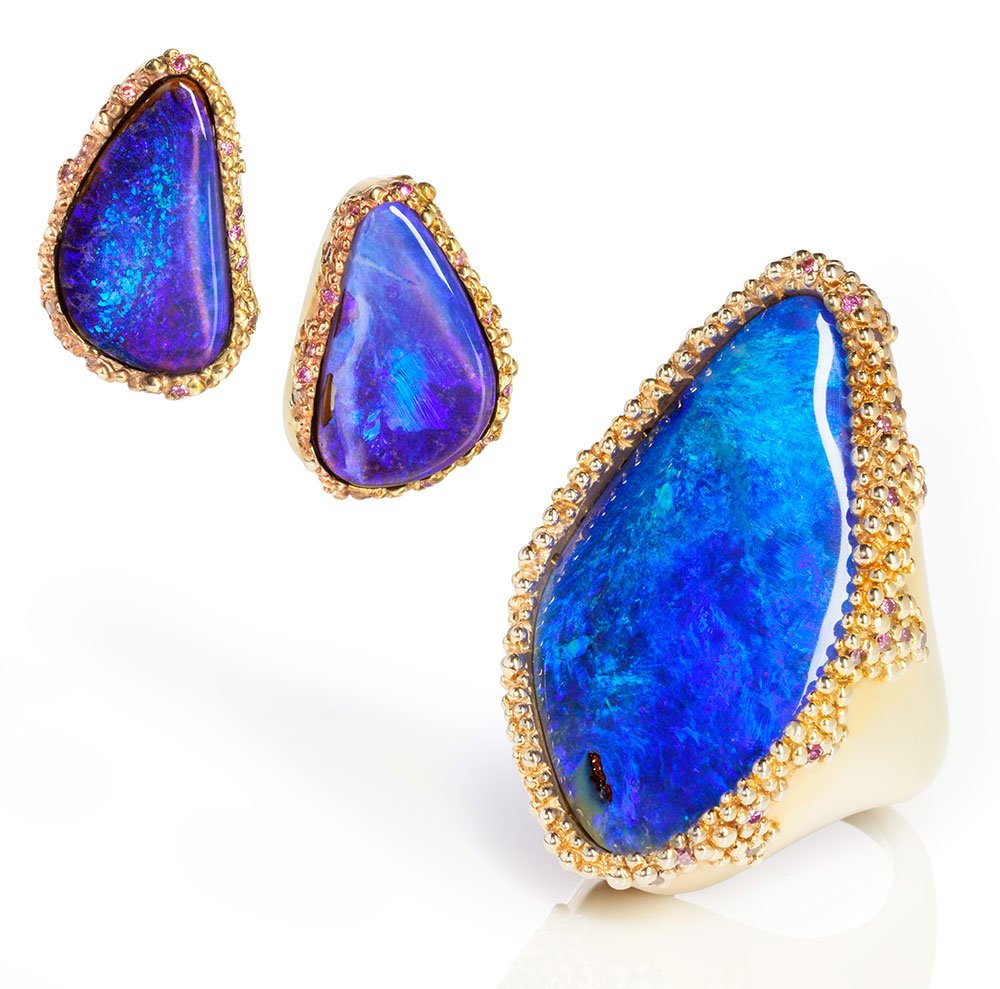 Fairchild & Co. was founded in 1976 by designer goldsmith Valerie Jean Fairchild and since then has become a destination for fine, handmade jewelry.

Valerie is a trained goldsmith who, in the classical way, still hand draws her designs, which are then transformed into beautiful pieces of jewelry evolving from interactions with people, nature, mythology, ancient cultures, science, travel and astrology.

Her accomplishments in the world of gems and jewelry led her to being a judge of an international gemstone cutting competition presented by the American Gem Trade Association (AGTA). She has twice judged the Saul Bell Jewelry Design Competition, one of our country's most prestigious awards. Valerie's creative energy extends beyond being a jewelry designer to gardening and cooking. In 2001 she was a blue ribbon winner at the New Mexico State Fair for her peach and apricot jams.

At the heart of Fairchild & Co is spectacular craftsmanship. Our skilled goldsmiths are working together to create some of the finest jewelry made in the United States.
Valerie closed her retail gallery in 2017 to devote more time to her true passion of custom jewelry design. Fairchild & Co. retains a studio for consultations and production of singular jewelry on-site. Please contact us to make an appointment.
Whether to you decide to shop online or make an appointment for a custom consultation, owning a piece of jewelry from Fairchild & Co is love at first site. We look forward to hearing from you.